Tips To Get Your Child To Eat Vegetables
Posted on October 13 2021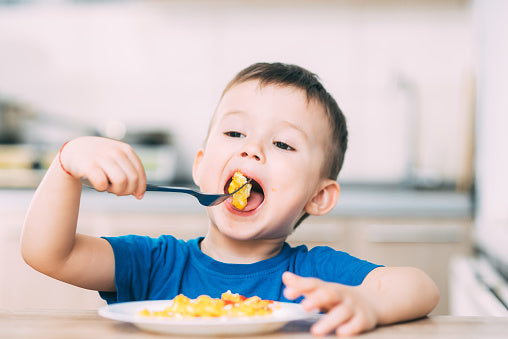 Let's face it, getting your kids to eat those leafy greens is probably one of the most difficult parenting tasks ever! But we're here to make your life a little easier…
Here are some quick tips and tricks to make your kids eat those veggies:
1. Make It Visually Appealing:
©Unsplash
Kids love colourful things, so why make their food dull? The more colour, the better! Carrot, cucumber, beetroot, peas- Channelize your inner chef and get as creative as you can…After looking at this masterpiece, there's a high chance your kids might forget how much they loathe veggies!
2. Make The Eating Process More Fun: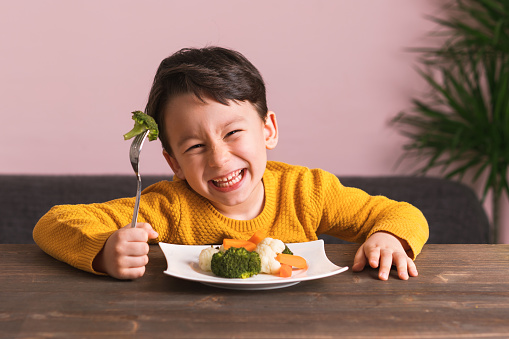 ©Unsplash
Children love activities! Instead of feeding them every bite, make the process more fun for them. Keep different kinds of sauces which they can dip their food in or ask them to close their eyes and guess the veggies/fruits they bite. Not only does this make them take more interest in what they're eating, but also makes the food tastier!
3. Get Sneaky:
©Unsplash
Hide some of those greens and veggies in their favourite meals, make sure they are not visible at all! Kids get to eat what they love, and you get to pat yourself on the back! It's a Win-Win Situation!
4. Let Them Assist You:
©Unsplash
Get your babies involved in the world of food as early as possible, this will definitely help in the long run! It's a fun way to teach them about various food items, kitchen tools and essential skills like teamwork and time management! It's also a great exercise for bonding! You never know, your lil sous-chefs could be the next MasterChef!
5. Keep Experimenting:
©Unsplash
Sometimes, it's not the ingredients, it's the recipe! Keep experimenting with different recipes and cooking hacks, it can make a huge difference in the taste…Don't worry, you'll eventually find the right recipe to get a "Mummy/Papa, I want moreeeee"
Let us know if you use or will use any of these tricks, or if you have any special ones that we've missed out! @brainsmithindia
Happy Cooking!