Outdoor Activities for Children on a Rainy Day
Posted on June 21 2017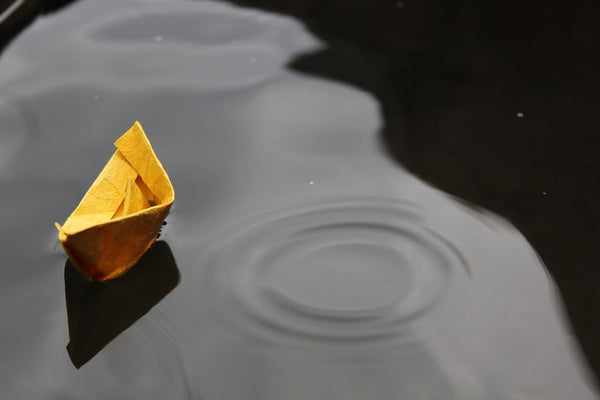 Now that we've welcomed the monsoon with open arms in India, we all know the eagerness with which our little children love to be outdoors. And we don't blame them! The rains bring with it, everything that gives you a happy and content feeling. So, it shouldn't stop you and your little one from being outdoors, getting a little adventurous and soaking in some water droplets.
Here's a list of 8 outdoor activities you can do with your little one and be assured that they will love them!
P.S.: Please do not be outside when there is heavy rainfall, lightening or thundering. Always be dressed in appropriate rain clothes and shoes.
Jumping in puddles
We, as parents, have so many fond memories of splashing and stomping in water puddles, so isn't it obvious?! Our babies have to, have to do this too! Put on a pair of boots and raincoat for your baby and let them jump in, jump out, jump around, jump across those puddles. Oh, and splash some muddy water on you as well!
Paper Boats
This one is surely going to bring out some nostalgic memories and we don't care if it's too cliché, it sure does have its own charm. Get out some papers and make some boats of different colours, sizes and prints! If your little one is old enough, get them to make some for themselves. Take them out and watch them float on little puddles or sail away through a stream of water! Encourage your little one to follow the boat sailing away, for a short distance and create this into a story-telling activity.


Rainy Day Nature Hunt
Rains don't just get us out of our homes, but also the flora and fauna! Curate a trail for your little one in your neighbourhood where they will discover flowers that bloom, animals that come out in the open and the ones that hide out, and trees that blossom during the monsoon! Make sure to answer any questions they may have and introduce how weather transforms the environment.


Sandcastles and mud pies
Who needs a beach to make sand castles and mud pies when you've got wet mud all around you? Get your little one's sand kit out and make some beautiful art! You can encourage little children to use leaves and twigs to decorate their mud pies as well!
Hike
Monsoons are a good time to hike with green everywhere. This means that you would have to be involved with your little one for adult supervision. Go on a hike in a nearby park or your natural surroundings, soaking in the fresh air, teaching them about the wonders of nature. Have them pick out dried leaves to make a painting using those afterwards.


Rain Olympics
This one can be the most fun and most creative! Organize your own version of Rainy Races and keep little prizes ready for the winners. Some ideas can include - who can kick the ball the farthest, puddle jumping races, leaf collection competition and paper boat races.
Sink and Float
Grab small objects of different densities and get the slightly older kids involved with this outdoor activity. Discover how objects like corks, plastic bottles, paper clips and rocks float or sink in water and create a project around this for school.
Family Walk
If your children aren't in the mood for something creative, then just head out for a stroll. The rains unite families indoors but children often like to be outdoors, especially in this weather. Get out your umbrellas, rain boots and rain coats and go around the neighbourhood, helping animals that need some shelter, stopping to talk to your passers-by and singing along with your little ones.
However young your little ones are, they will love a rainy day out, especially once they've come back to the warmth of your hugs and homes! Oh, and don't forget to capture these memories of your baby laughing, smiling, jumping and having a ball! Some rainy days are meant for the outdoors :)