Homeschooling: The Silver Lining in the Grey Clouds
Posted on January 27 2017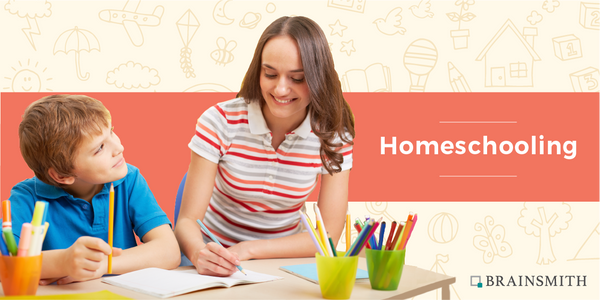 'The two adventure seekers lit up their torch lights. It was getting really dark out there. The silence between the noise of the tides was filled by night-mongers in the jungle. Motivating themselves with the thought of the treasure and hoping to find a clearing soon, the adventurers kept moving forward. But it was quite a decision. For they were being stalked and at times stopped by wet tendrils hanging from the branches; sometimes brushing passed by or hissing at them venomously.  Although, the cross-sign in the map clearly showed that the hot, humid green was about to end, their concentrated thoughts about trekking were interrupted by a snarl. Both of them looked at each other with no courage to look back. They held their hands tight and ran forward with all their strength, until they found themselves vomited out by the monstrous, dark forest into a clear, open and deserted beach.' ……N that's what my journey to home-school my children has been like!
The clear open beach depicts the world of possibilities for endless creations, whereas the nocturnal beasts represent the threats of the current education system to condition my children into becoming stereotypical. Yes, the current school system threatens me to that extent!
I am scared not only for my children but for millions of children whose parents fail to make an informed decision about their children's upbringing.  I also feel extremely sorry for the children of millions of parents who cannot afford formal schooling as it leaves these kids bereft of education. I wish these parents knew that simple things like playing with colours can be equally educational or making music out of things found in junkyards can be a kick-start for education, besides being tremendously empowering, of course.
Mira Nair in her movie 'Queen of Katwe', which quite impressed me,   also brings to light one such story of a slum girl turned world chess champion, Phiona Muteshi, who never attended school. There are many examples across the world of 'Greats' who have never had formal schooling. Thomas Alva Edison who set up his own laboratory at the age of 9 or our own Rabindranath Tagore who grew up in the lap of nature in Shantiniketan and later founded Vishwabharti, were both home-schooled. I personally also love the concept of "The Element" by Sir Ken Robinson. He continues to play a very important role in my decision to home-school my children.
I feel that as parents we must always ask ourselves questions like - Is that teacher qualified enough to emotionally uplift my child while learning?  Is the school administration interested in my child's right grooming? Do we as parents not know our children much better than them? Are we not equipped enough or learned enough to take care of our ward's basic education ourselves?
And while we grapple with these questions, putting our kids straight through college post homeschooling is always an option. Also, the open board education system can easily take care of children's secondary and higher secondary board exams (if that's what worries you). And worst case scenario-if we ever find ourselves failing, we always have the option of admitting our kids into the conventional mainstream education system at any given time.
Since no two children are the same and each child is born with unique abilities, we need to ask ourselves whether we'd like to mass-teach or home-school our kids? We need to guard our children's intelligence and creativity and not let it get devoured by a mindless race for formal education.
Although, there are schools in some parts of the world like Finland and Bali that are reinventing themselves according to this theory; for any lasting effects to be seen through homeschooling, we first need a radical change in the thought process of parents in our country to build a future 'where the mind is without fear and the head is held high', as envisioned by Tagore. 
To learn more on parenting and homeschooling, you can check my page here.
 About The Author : Shradha Garg is our guest mommy blogger from Kolkata. A passionate seeker of life, Shradha is a 32 year old mother of two daughters, ages 8 and 4. She is currently homeschooling her younger one.