Happy International Women's Day!
Posted on March 08 2017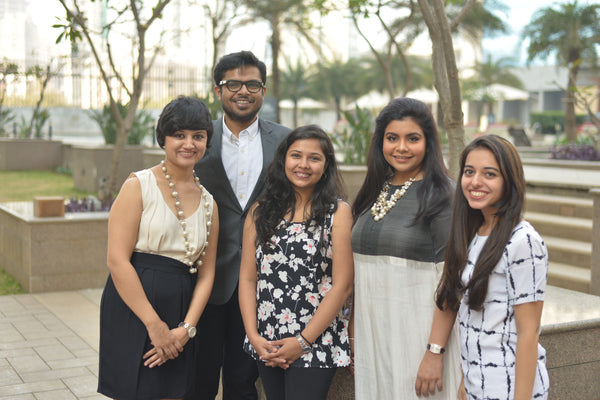 Once upon a time you were a little girl with Big Dreams that you promised you'd make real One Day.
DON'T DISAPPOINT YOURSELF.
Women, in my opinion, are the real architects of society and it is truly the quality of the lives we live, the culture we inculcate and the choices we exercise, that will greatly influence the future of the children we raise.
As women, we don many hats at various stages in our life and our ability to multitask through it all is exemplary. My only wish for all my fellow women out there is that no matter how hard we strive to play our roles, be it that of a wife, a daughter, a mother or a sister, it is important that we strive equally hard to fulfill our own dreams and passions. It may not necessarily mean chasing a professional career or marrying at the right time; it could mean chasing anything that gives you a sense of fulfillment, happiness and joy.
We also face harder choices between our professional and personal lives and we are known to underestimate our own abilities. The only thing that truly limits us is our own conditioned mind. All we need is to practice a little more self-belief, own our own success and ask for assistance, when needed, from our spouses, friends and family.
Putting yourself and your needs first is not necessarily a selfish thing to do. Happier fulfilled women build happier homes and raise happier children and in turn contribute to a happier society at large.
Make every day an empowered one, stand tall and make it yours, ladies. Happy Women's Day, from all of us at Brainsmith!
"The very best thing you can do for the whole world is to make the most of yourself"
– Wallace D Wattles
Author - Tejal Bajla (Co-founder of Brainsmith)