Different Pre- School Teaching Methods
Posted on December 06 2021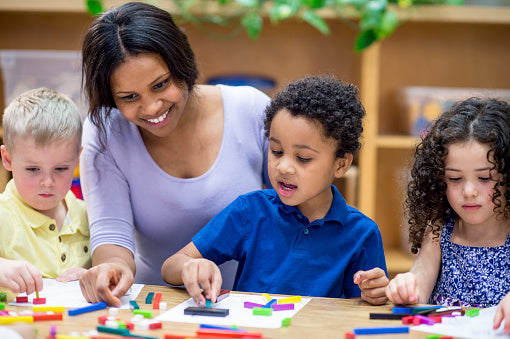 Early childhood education had not been given much priority until recently, science stated otherwise. Choosing a pre- school for our little ones can be confusing. With changing times, new education methods have evolved and to choose a method of education best suited for our little ones can be tricky. Every child is different and has various specialities and needs. Therefore, to cater to these needs and help them understand their environment in a much better sense, various pre school teaching methods have been introduced that specialise and focus on different aspects of development. Though the aim is overall development, the approach of each method can be a little different depending on the child's needs. 
To help you understand better, here's a list of some of the popular pre- schooling methods you can choose from for your little ones 
1. Montessori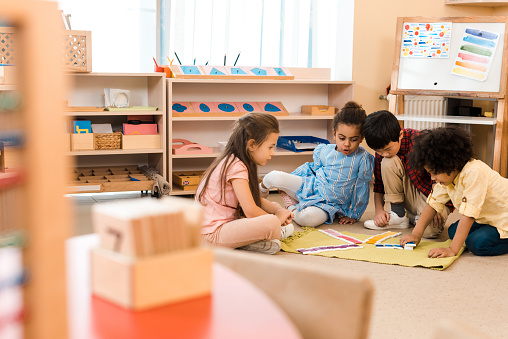 ⒸUnsplash
This method is named after the first woman physician, Maria Montessori. It focuses on developing a child's personality through sensory learning. Touching, smelling, seeing, tasting, etc rather than reading and learning. The activities in this method are more work based rather than play based in the sense that it focuses on promoting concentration abilities among kids.
Many Schools in  India follow this method, some of them are, Royal Oak International Montessori, Nashik, Vruksha International School of Montessori, Chennai, Maria Montessori, Gurugram, etc 
2. Waldorf Method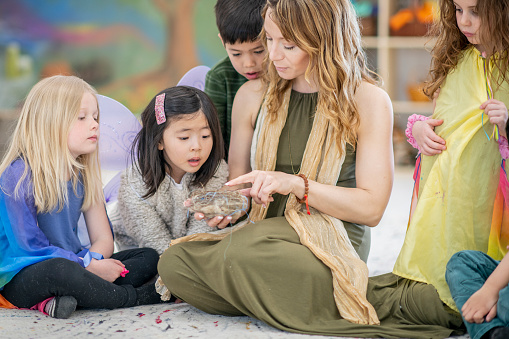 ⒸUnsplash
This method was evolved in Germany. It focuses more on imaginations by promoting a child's ability to think and imagine. Therefore, some activities that are included in this method are taking walks, story telling, DIY (Do it yourself) objects/ toys with available materials. 
Some schools that follow this method in India are, Inodai Waldorf School, Andheri, Mumbai, Abhaya School, Hyderabad,  Bangalore Steiner School, Chikkadunnasandra, Karnataka, etc
3. Reggio Emilia Method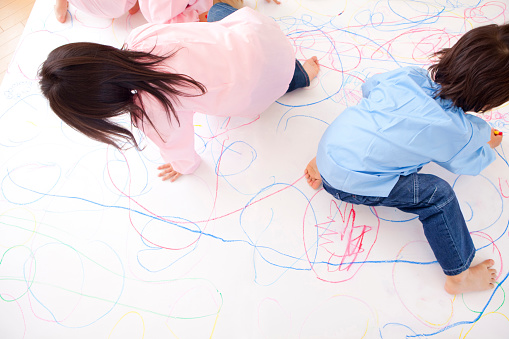 ⒸUnsplash
This method was evolved in Italy. This method believes and is aimed at building relationships and forming a bond through communication and mediums like art, dancing, singing, etc. It encourages kids to form relationships and communicate with one another and find their places in society. 
Some schools that follow this method in India are,Creative Kids, Mumbai, Greenwood High Preschool, Bengaluru, Vivero International Preschool, Pune, IBambini Preschool, Gurgaon
4. Playway Method
ⒸUnsplash
As the name suggests, this method believes in teaching kids the play way. It involves a lot of fun activities like, pretend play, free play, singing, and a lot more to bring exposure in a friendly environment. This method entirely revolves around a child's needs and fulfilling them. 
Some schools that follow this method in India are, Little Bo Peep, Khar, Mumbai, Podar Jumbo Kids, across India, The Tree House, across India, Euro Kids, across India
5. Bank Street Method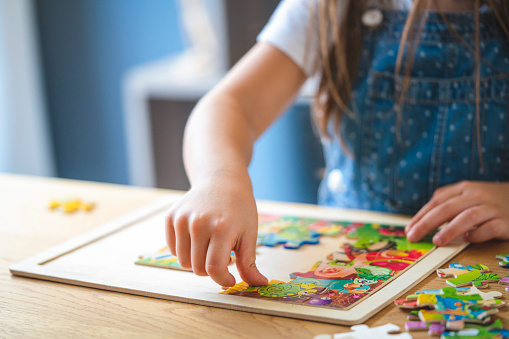 ⒸUnsplash
This method aims at the overall development through first hand experiences. Rather than just memorizing facts, kids are given puzzles, blocks etc to solve. This method focuses on getting kids interested in their surroundings. The objects, the places they see, etc. This enables them to experience a problem and solve it. 
There are many methods of teaching, it depends on a child's needs and what they're comfortable with or what suits them and helps them learn and grasp things in an efficient way. Preschool teaching is all about teaching our little ones to be independent and hence, choosing a method well suited for them.