5 ways to celebrate India's 70th Independence Day with children
Posted on August 02 2017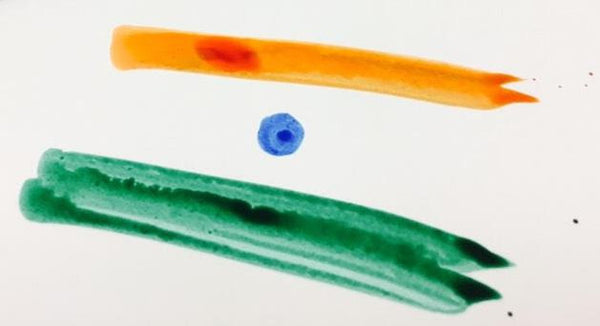 Independence Day is right around the corner and lucky for us parents, it's an extended weekend. So we're sure that some of you have travel plans with or sans your children and I hope you have a good time! But for those who like to enjoy a quiet mid-week break, it's also another day to do something special with your little ones and celebrate our country's biggest day! Now we know that children are easily bored so we've got a day full of activities! Do all or do one, your little one is sure to be elated!
Here are 5 activities little children need to do to learn and make the most of this Independence Day!
Watch the Independence Day Parade
As children, do you remember waking up and putting on the television on August 15th every year to watch the live telecast of the parade that takes place in New Delhi, the excitement and the anticipation of watching glimpses of 'jhaankees' of every state, the Prime Minister's speech and the flag hoisting ceremony?! Yes, that's what our little ones need to experience too. The Independence Day parade, this year, marks the 70th year of India's independence from British colonization. So tune in to the live telecast and let your little ones watch this remarkable event that makes them a proud citizen of our country!
Attend a Flag Hoisting Ceremony
Not a single Independence Day celebration is complete without attending a flag hoisting ceremony and singing the national anthem, thereby paying tribute to the freedom fighters and soldiers who lay their lives for our country. If your residential complex doesn't hold one, make sure to take your little one to experience the sense of patriotism and respect for our country and its struggle for independence. You can dress your little ones in freedom fighter attires, if you please!!
DIY Indian Flag
Let's face it - no one really buys a flag from the signal anymore because it ends up in the garbage bin. Our children don't get to pin flags to their tees or wave a flag, running around the flag post. It's time we get that back and make it an interesting activity for you to bond with your little ones. Pick out some papers and get out those crayons and colour pencils and fill in the tricolours to make a flag to pin and a flag to wave during the flag hoisting ceremony. And you can relive your childhood by making your own flag too J
P.S.: Decorate your little one's room or save the flags they make in a diary so as to avoid seeing another of our flags in the waste bin.
Play or listen to patriotic songs
Wherever you may be in India, you wake up on the morning of 15th August with nearby shops playing all those patriotic songs on the loudspeaker. And the joy of listening to those songs on that day is indescribable. Never before have you fully cherished those songs and you welcome the tunes by humming and singing along. Our children deserve to know how it feels to listen to some of the most classic songs singing praises for our country and our martyrs. You can put on some songs if you don't have access to those loudspeaker shops and set the mood to celebrate one of the most important days of India.
Explore India's freedom story
We studied about India's fight to freedom and all about the freedom fighters in school and our little ones history books' may have it too. But how about delving deeper with new sources? We've heard libraries are a good place to read all about India's history and those things are not published in our school books. Children will be intrigued to know things they don't study in text books and maybe pass on the knowledge to their friends and teachers. If reading is not your thing, it's well worth a trip to a museum in your city to scout for those historic weapons and armours used in wars, find a remembrance of our freedom fighters and absorb the rich historical facts of our country.
On this day, Indians unite, irrespective of status and religion, with a sense of respect and gratitude for our freedom fighters and pride for our country. We believe that your little ones have to, have to be part of the celebrations and festivities to take away the feeling of patriotism and love for our country!