5 Best Animated Movies for Kids
Posted on March 01 2023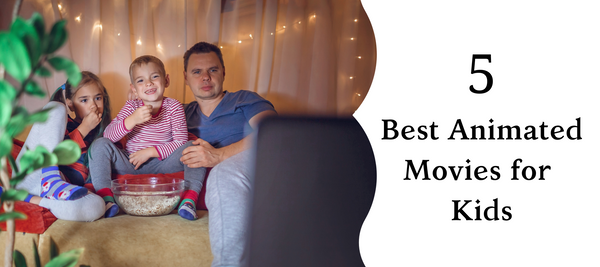 Animated movies can offer quite a bit to kids – be it entertainment or things to learn. Movies can help kids in learning stories of different cultures and enhance their language skills. Below is a list of 5 best movies your kids will love to watch.
1. Toy Story (Series)
This franchise is based on a concept that all toys, unknown to humans, are secretly alive. It shows how a thrill of adventure and a bit of challenge can change their outlook.
2. Finding Nemo
A movie which is heartwarming yet clever. Nemo gets captured in the Great Barrier Beefs and is taken to Sydney, post which, his Dad, Marlin and Dory set out on a journey to bring him back.
3. The Incredibles
It's about time to save the world. This one is all about undercover superheroes, and how they get into action to save the world. This one is sure to make your child's imagination hit the roof.
4. Up
This is the story of seventy-eight-year-old Carl who travels to Paradise Falls to make his beloved late wife, Ellie's dream come true. Watch the tale of thrill and passion as Carl embarks on his journey.
5. Aladdin
A tale where Aladdin uses his magic lamp to become a sultan and defeat his rival, Jafar. All in the quest to marry princess Jasmine. A favourite with most children.
Tell us in the comments below, which movie are you going to be watching today?