Mom Influencers Of India - Part 1
Posted on May 25 2022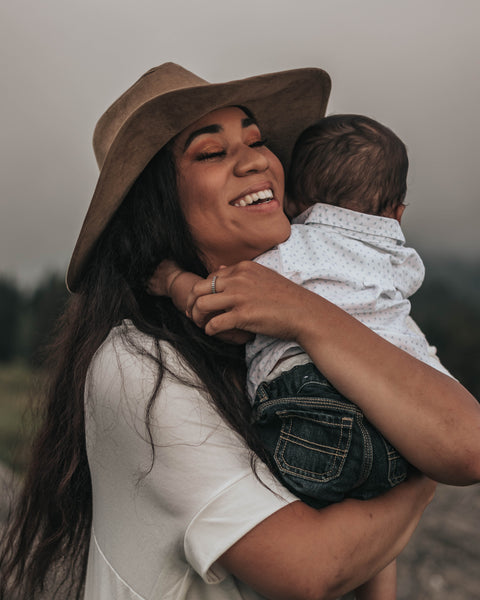 Being a mom can be tricky and we all know that It's a continuous juggle of home and work and not having enough time for one self. As the world of social media is increasing and the world is getting more comfortable with the digital world, People now usually tend to social media for suggestions and ideas. We also see many new parents who opt for social media platforms like instagram, facebook parenting groups, etc for parenting tips and tricks. 
To Help us and continue giving us some helpful tips as new parents, we have rounded up mom influencers who continue to work hard and share their lives as well as some very important information with us to make our lives easier and our parenting journey more fun. 
Ritu Rathee Taneja @riturathee
This amazing mom from Gurugram is a Pilot by profession and she also makes sure that her beautiful little daughters don't miss out on any of the motherhood specials. She is an inspiration to all women and also an amazing mother to her daughters. 
Roopal Sharad Bajaj @_mums_the_word
Isn't it spectacular to see a mother who is guiding many other confused mothers in the right direction? Well, that's Ms Roopal! She is adamant in conveying a clear message through all her posts and how to be an amazing mother. This mom is a much-loved influencer and has made a difference in many mammas' lives.
Ishna Batra @mammaslifestyle
 A mom of two and a perfect example of a new-age mom. Taking parenting to a different level, she's not only restricted to parenting but provides us with some amazing tips on fashion and lifestyle as well! A perfect example of Mommying in style!
Ananta Goyal @bumpandbabyy
A mom of two and one of the pioneers of Mommy influencers in India, she is so loved by her insta-family. She decided to share the tips and new things she learnt along the way while pregnant with new parents and know their journey in the process. 
Manya Solanki @manya_solanki
She is a strong mother who has broken many stereotypes to get to where she is. We know that motherhood can be a tough battle but this mom makes it seem simple. A millennial mother, an inspiration and ever so ready to face challenges, she's a force to reckon with.
Akshita Basavraju @fitnessforthefitmom
As her insta handle suggests, Akshita, a mom of two continues to inspire us and provide tips on staying fit and healthy in the new parenting journey. She's a former international tennis player and fitness coach for many moms, helping them in their postpartum journey.
Ankita Chandak @followyourchild
Ankita is a Montessori educator and a mom who also takes time out to share her journey and some interesting tips on early childhood education. She makes sure to explain every part of the process and makes it simpler for new parents.
Being a mom influencer can be difficult but our fellow mammas are slaying it in their unique styles and perspectives and bringing us all so much to watch, learn and share. We appreciate their hard work and the support system they have that's taking them closer to achieving their dreams.