Party Favours/Return Gifts under 1000
Posted on March 11 2022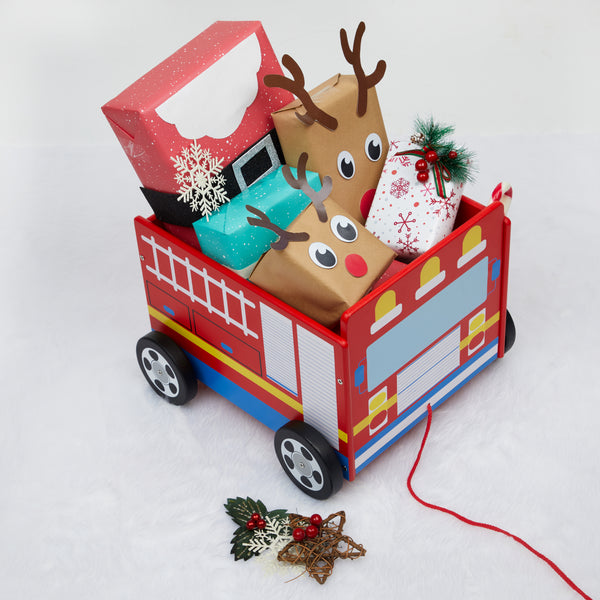 Who doesn't love a party? Especially the ones that include gifts? Even we, as adults love gifts so the joy that a child feels is priceless!
Our little ones' parties are slowly growing and becoming the most celebrated occasions in our households and why should they not? Afterall, our babies are our world and they deserve to be cherished and celebrated, right!
Toddler parties are so much fun and exciting, right? Little ones running around playing while we mommies get to relax and chit chat. And let's face it, most of our kids' excitement [read: ours too ;) ] comes from the return gift they get at the end of the party.
We're sharing a few options under Rs. 1000 that you can gift in your little one's party that are environment-friendly and free from chemicals, are adorable to gift and so much fun to play with!
Quantum Cards
Quantum Cards are a wonderful choice to gift little ones as they stimulate their brains and also help in improving visual and auditory skills. Quantum Cards make it much more easier to introduce new concepts as they have colorful hand illustrated images and information about each image at the back. 
Message from a parent who gave Quantum Cards as return gifts for her baby's first birthday:
"I used Quantum Cards for my baby once he turned 7-8 months and I was so awed by how my boy engaged with these that I decided to give these as gifts. The best part is I could select different topics to gift children up to 5 years old!"
Threading bear and lion (pack of 2)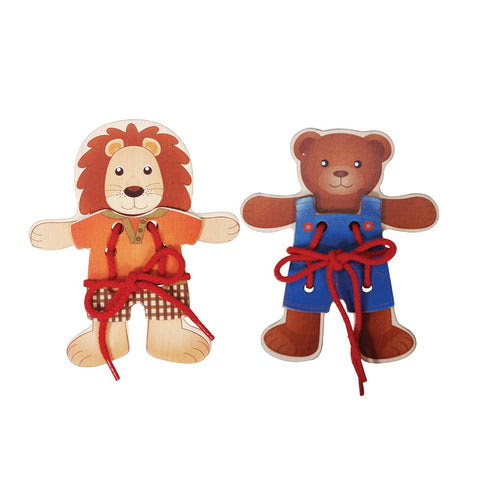 Threading bear and lion are a great gift for strengthening our little ones' little fingers. As the name suggests, with their lion and bear friends, toddlers can learn to make knots and tie their shoe laces leading one step closer to being an independent little person.
Message from a parent who gave Threading Bear and Lion as return gifts for her kid's second birthday:
"I picked this as a part of the return gift set for Aryan's second birthday because it was a skill most toddlers at this age need help with. The quality was good, it's cute to look at and fit perfectly in my budget."
Tambourine
For the little musicians, this tambourine is perfectly sized for little hands. If you're having a musical theme party, then this is an excellent choice for return gifts for kids. Babies love different sounds and playing them. This helps in improving their auditory skills along with making them more imaginative as they can compose their own tunes.
Message from a parent who gave Tambourine as return gifts for her baby's first birthday:
"The tambourine is a big hit in my house and I can assure you that all kids love them. I chose this for my baby's birthday return gift because it was the right size of a gift that I was looking for. Plus it's wooden so a great one!"
Maracas
Another percussion toy, The Maracas has bright non toxic colours and a sturdy baby-friendly handle to hold and shake. These little percussion toys are not only fun but also build hand strength as the little ones have to hold and shake them to produce sound.
Message from a parent who gave Maracas as return gifts for her baby's first birthday:
"I gave the maracas to some of the babies at my daughter's first birthday who were still about 6 months old. It was much appreciated by the parents and the quality is amazing."
Wooden Vegetable Crate
At the toddler stage, we often teach our little ones about different fruits and vegetables. The Wooden Vegetable Crate is perfect to teach about different vegetables and much easier as our little ones will get to feel, see, and play with them. They can play games like vegetable vendor, visit to the supermarket etc. The rounded edges and non-toxic colours makes them even more safe for our little ones.
Message from a parent who gave the Wooden Vegetable Crate as return gifts for a playdate:
"These wooden vegetables were something I came across randomly and picked them for my son since he loved kitchen things. At a playdate, I decided to keep these for kids to play with and they ended up fighting over it. So I sent these for the little ones who came over to my house for the play date."
Pocket Rattle
Pocket Rattle is another musical instrument with a twist (literally ;)) This is a kokoriko instrument, originally from Japan. This wooden kokoriko clatter produces a unique pleasing sound and is very flexible as little ones can twist it, bend it, etc. It's made to size for toddlers and kids to hold comfortably and play away.
Message from a parent who gave the pocket rattle as return gifts for her kid's first birthday:
"I come from a music background so my child's first birthday was a musical themed party because he loves music as much as me. The pocket rattle was a great buy